A Return to Work Success Story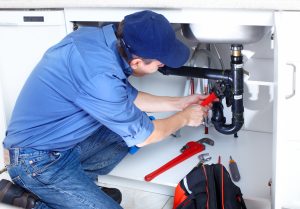 Are a carer looking to find that next employment or training opportunity, but don't know where to start? Our Return to Work Project is here to guide you every step of the way. Here's one carers story. Name has been changed. 
Paul is a 39-year-old man who is the main carer for his son diagnosed with ADHD and ASD Autism. He was referred to the Return to Work Carers Project by Carers Prevention Worker at North Tyneside Carers Centre, after identifying that Paul has always had the responsibility to look after his son while his wife works full time. Life is challenging for Paul as he negotiates his day to day activity around the needs and moods of his son, therefore in his own words he doesn't think about his own needs. 
Due to his caring role, he finds balancing caring and finding suitable work alongside difficult.  He completed a level 2 plumbing course at college with the long term goal of working for himself, which will give him the freedom to continue caring for his son without employer pressure. Paul registered onto the project for support to identify a suitable placement in order to complete a level 3 qualification in plumbing. This  would enable him to work as a trading plumber.
He was supported one to one over a number of appointments, mainly via telephone conversation and text messaging due to Covid restrictions. Initially, the Carers into Work Adviser chatted openly with Paul about his caring role, the impact caring has on his life and what he would like to do.  It was apparent that he cared very much for his son that doing anything different or changing any routines would affect his son a great deal and make things even more challenging than they already were.  He was given support and guidance about how to approach change slowly, taking little steps and involving his son in conversations.  Paul was pleasantly surprised that his son was ready to accept some changes, which meant that he could start to explore options for moving forward.
The first task the Carers into Work Advisor did for Paul was updating his CV with his current and relevant qualifications in plumbing and his relevant experience in a plumbing role.  His CV, as it was, did not reflect this which could have affected his ability to apply for placements He also expressed a wish to access CSCS training in order to obtain a CSCS Labouring card to enable him to apply for building site labouring roles in the run up to becoming a qualified plumber.
The Carers into Work Adviser researched several training opportunities for him to consider and identified a viable course for Paul to apply to. This would give him not only qualifications in plumbing but also gas engineering This course was fully funded.  The adviser liaised with the training provider Lomax and was able to secure a place for Paul to start in August 2021. It would take approximately 10 months for him to complete and become qualified.  The adviser also secured a place for Paul on a 5 day CSCS course with People Plus, which could be completed alongside the course with Lomax. He needed to acquire PPE clothing to do the courses, so the adviser applied and secured funding from the project Participant Fund to make this happen.
Paul is currently attending his course with Lomax – 2 days per week, and he is due to complete it in March 2023, ahead of schedule.  His son is coping well with the changes and he hopes this will continue. The Carers into Work Adviser has since secured further funds to ensure Paul can register on the 'Gas Safe register' and obtain the relevant certification. Paul has expressed his gratitude and says without the support of the project he wouldn't be where he is now. 
Contact the Carers' Centre today on 0191 6432298 or by emailing enquiries@ntcarers.co.uk to find out how the Return to Work Project can support you.