Training for Carers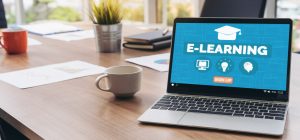 We have a range of training and information sessions coming up during February and March. Where it is not possible to deliver the session face to face due to Covid they will be held online via Zoom. For more information, to sign up for a session or receive a copy of our full training programme for the coming year, email our Training Officer (Anna) training@ntcarers.co.uk
Arranging and Paying for Care
Wednesday 16th February (10am – 11.30am) Online 
Join us for this session if you would like to increase your knowledge about arranging and paying for care. We will will explore what is self funding, rights as a self funder within social care, how to arrange care and support available from social care.
Autism and Emotional Regulation
Thursday 17th February (1pm – 2.30pm) Online 
Children and adults with autism often need support with Emotional Regulation. This session will explore practical ways to support Emotional Regulation in young people with Autism.
Carers Assessments
Monday 7th March (6pm-7pm) Online
Many carers find it easier to continue in their caring role if they can get some support.  Joins us to find out more about the process and how it could be of benefit to you.
Dealing with feelings of loss when supporting someone with dementia 
Monday 7th March (10am – 12pm) Face to face session at Scout HQ in North Shields
This session will be delivered in partnership with the Admiral Nurses from Age UK North Tyneside to support carers who may have feelings of loss or grief when supporting someone with dementia. Admiral Nurses are specialist dementia nurses who give expert practical, clinical and emotional support to families living with dementia to help them cope. Carers will have an opportunity to reflect on their own feelings, share experiences with other carers who understand and put in place practical tips to support their own self care.
Lasting Power of Attorney and Wills 
Wednesday 2nd March (1.30pm – 3.30pm) Face to face sessions at Scout HQ in North Shields
The Carers' Centre is working in partnership with Marie Curie to support carers who are caring for someone with a life limiting condition. The aim of these sessions is to help carers to discuss the wishes of the person they care for. This session will focus on Lasting Power of Attorney and Wills. There will also be an opportunity for you to find out about Marie Curie services and how to access them.
Stroke Awareness 
Wednesday 16th March (6pm – 7.15pm) Online 
The Stroke Association will be delivering this session. Join us if you are caring for someone who has had a stroke or you would like to learn more so you can identifying the signs of a stroke and find out about stroke prevention.
Supporting Someone with Dementia 
Monday 7th, 14th and 21st February (10am – 12pm) Face to face sessions at Scout HQ in North Shields 
This series of short sessions will improve your knowledge of Dementia and help you to understand how to support someone living with it.