Things I Wish I'd Known: Top Tips from Carers of People with Mental Health Problems
North Tyneside Carers' Centre and Launchpad North Tyneside have collaborated over the last 18 months to co-facilitate the Mental Health Carer Forum – a space for carers, family members and friends of people struggling with their mental health to meet, discuss common problems and concerns together and consider ways to take action. The Mental Health Carer Forum meets quarterly at North Tyneside Carers' Centre and is open to any mental health carers living in North Tyneside who are interested.
During an early meeting, the group had a discussion about experiences during their time as a carer for someone with mental health issues and things that they wish they'd known then that they know now. The group agreed that some of this knowledge would be useful to pass on to other mental health carers so decided to put together a list of "Top Tips" over the course of a couple of forum meetings, which we'd like to share with you.
Things I wish I'd known…

I wish I'd known… That it's not my responsibility to fix
A lot of carers struggle with feeling responsible for someone else and that it is their duty to "fix" the other person's mental health or lifestyle. This is a huge burden on the carer, often not achievable and can also have the unwanted effect of further "disabling" the cared for person by taking this responsibility away from them.
The lesson:
Sometimes the most valuable thing you can do is listen to someone, empathise and be there to support them rather than trying to take away the problem. This is shown beautifully in the following video – "It's not about the nail".
I wish I'd known… What mental health services can offer.
Many carers have highlighted that they found it difficult, during a scary time for them, that the mental health services weren't offering what they expected. Carers mentioned long waiting times, high thresholds for what is termed a "crisis" by Crisis Intervention Services and "episodic treatment" as things that they were surprised and frustrated by in their caring role, especially at the beginning.
Some carers said that they had expected the person they were caring for to be back to how they were before the mental health issues, before they were discharged from services, which usually isn't the case.
The lesson:
It can be useful to be well-informed about local services, take opportunities to speak to professionals involved and understand that while a person may "recover" from their mental health issues, this life experience is likely to change their way of being as many people are shaped by many life experiences.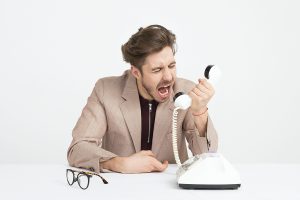 I wish I'd known… That not everyone will respond in a helpful way.
Whether the well-meaning or prejudiced reply comes from a family member, friend, colleague, neighbour or even a professional: sometimes not everyone will respond in the best way and when you're a carer in crisis, this can make you feel incredibly unsupported or misunderstood.
The lesson:
Find someone to talk to that you can relate to within your family and friends, or try a peer support group. Carers at the forum and other groups have agreed how helpful it can be to talk to someone who understands and share with others.
There are local support groups available at North Tyneside Carers' Centre, other areas will have support groups and various national networks such as Hearing Voices network, Bipolar UK, OCD UK and Adfam offer online and sometimes face to face groups to meet others supporting a family member, partner or friend.
I wish I'd known… That there is help and support available for me at the Carers' Centre.
When your world gets smaller – a conveyor belt of hospital visits, appointments, late nights and early mornings with the person you care for – you can soon start feeling like you're on a different planet to other people.
The lesson:
Lots of carers said that it had made a huge difference to them getting support from North Tyneside Carers' Centre. For mental health carers, one to one support is available, "Coping with Caring" courses, information, advice and advocacy as well as support groups which you can find out more information on our website.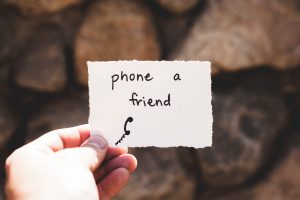 I wish I'd known… That I can learn more effective ways to communicate.
Caring is a job nobody applies for. There's no CV writing, job interview or monthly review to tell you how good of a job you're doing and that can often leave carers concerned about whether they're actually making an impact.
The lesson:
Carers that have had support from each other, at the Carers' Centre or similar – have agreed on how important they found it to look at the ways they were communicating with the person they care for.
Coping with Caring course and 1:1 support, as well as other available resources can teach you how to avoid arguments, consider the usefulness (or not) of nagging and focusing on maintaining the relationship with the cared for person which is vital and often challenged by caring.
I wish I'd known… That services don't always communicate with each other.
A lot of carers expressed surprise and frustration that services they have contact with aren't all in communication with each other. For example, contact with the Community Treatment Team might not be known by the local hospital initially, DWP don't get direct reports from GP's, health services and Jobcentres. This sometimes means a lot of extra work for a carer or service user to ensure they keep all agencies up to date with changes and clarifies who will be informed of important information.
The lesson:
Bear in mind that a change in treatment won't necessarily mean a change in benefits or vice versa, get advice when needed and take a break or try to share the load if you find yourself having to repeat the same information a number of times.
I wish I'd known… Mental health difficulties can happen to anyone at any time.
1 in 4 people experience mental health issues each year, 792 million people are affected by mental health issues worldwide and mental illness is the second-largest source of burden of disease in England. Mental illnesses are more common, long-lasting and impactful than other health conditions. (MHFA England).
The lesson:
This is important for carers to take this on board as commonly carers struggle with guilt, trying to work out if they what caused the mental health issues and what they can do to change it. For a lot of people, this isn't helpful and creates extra emotional burden on the carer.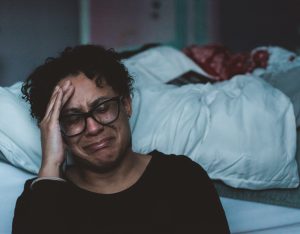 I wish I'd known… That there are discounts and benefits available for carers.
Caring for someone can be incredibly difficult and exhausting at times, but it doesn't mean you can't enjoy good times together doing something you both enjoy, finding time for yourself, or saving some money on your bills.
The lesson:
It's always worth discussing your situation with energy companies, see if you're entitled to Carers' Allowance – https://www.gov.uk/carers-allowance and check out https://www.discountsforcarers.com/
Also, ask your local Carers' Centre about schemes in the area, look out for travel schemes and ask about parking charges if you have a loved one in hospital that you are visiting regularly.
I wish I'd known… How important it is to find time for myself.
Carers can get so caught up concentrating on the health and wellbeing of others that they run out of time and don't prioritise their own needs. This can lead to quicker burnout, the carer experiencing mental health issues, isolation and breakdown in the caring role.
The lesson:
Making time, no matter how busy you are, to do something you enjoy – cannot be underestimated. This could be anything from exercise, socialising, rest, crafts, reading or other hobbies. Being a carer doesn't mean you have to give up your own needs.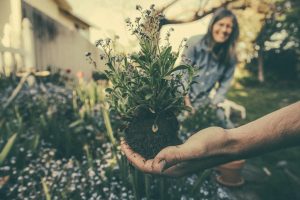 I wish I'd known… It's really common for carers to feel guilty – about everything – all of the time.
Read that again. It's really common for carers to feel guilty – about everything – all of the time. Although often unspoken about, "caregiver guilt" is well acknowledged amongst carer support services. Carers often carry around undeserved guilt that they are not doing enough for the person they care for, for feeling resentful of their caring role, for wanting time to themselves and that they're not achieving enough in comparison with others. Guilt can be a very damaging emotion and most carers are trying their absolute best so it's generally very undeserved.
The lesson:
Although it's not easy to switch guilt or any emotion off – it can be helpful to know that it is a common issue for carers.
Is there something you would add to this list?
We'd love to hear your suggestions.