Social action is about people coming together to improve their quality of life and solve important issues within their communities. Our programme supports young carers to identify things that they would like to change and help to implement those changes.
Young people have enormous potential and we're dedicated to helping young carers reach their goals. There are various ways young carers can take social action with North Tyneside Carers' Centre. These include:
Social Action Groups
We work with groups of young carers aged 10-20 in schools and in the community. The groups choose an issue and then decide together how they are going to tackle it.
Previous groups have chosen to:
Write, perform and record a song to raise awareness of what life as a young carer is like
Design an assembly that helps young people to identify themselves as a young carer
Sew blankets that can be donated to the homeless.
Young Adult Carers Social Action Training
We run social action training for young adult carers twice a year. Training sessions are for young people aged 16-20 and offer them the opportunity to develop new skills including:
Facilitation
Group work
Understanding children's rights
Participation and communication skills.
We know that 16-20 is a very important time in a young person's life. This training was created to equip young carers with transferable life skills that can be taken into further education or employment.
The training uses 'Child to Child's Hearing All Voices' model. North Tyneside Carers' Centre worked with Child to Child, an international child-rights agency. Hearing All Voices is an excellent programme that enables young people to take more control over their lives and build a better future for themselves.
If you are or you know of a young adult carer that would benefit from participating in our training, please contact the Young Carers' Project Manager on (0191) 643 2287.
Young Carers' Forum
We have a young carers' forum, which is held fortnightly. This is an opportunity for young carers to have a say in how things are run at North Tyneside Carers' Centre. The youth forum are supported to access North Tyneside's youth council if they find it difficult to attend alone.
Forum members have explained in their own words what it means to be part of the forum:
"North Tyneside Carers' Centre run a youth forum that represents young carers across North Tyneside. Any young carer who is registered with the Young Carers' Project and is aged 11 – 18 is welcome to become a member.
Youth forum is about making other young carers feel as though their voice is heard in the community and by North Tyneside Carers' Centre.
We also participate in North Tyneside Youth Council that represents all young people in North Tyneside. We make sure that young carers are all heard and when young carers attend the youth forum they will feel listened to. Without judgement, we are able to discuss issues that concern us, so that we can work together to make North Tyneside a better place for young carers. This makes young carers feel valued which is what we, as a youth forum, pride ourselves on."
Referrals
We do not normally accept referrals to our Social Action Programme. Projects take place in schools or with young carers already accessing support through our Family Support Service or Breaks and Activities Service. However, if there is a young carer that you think would benefit, please call the Young Carers' Project Manager on (0191) 643 2287 to discuss this further.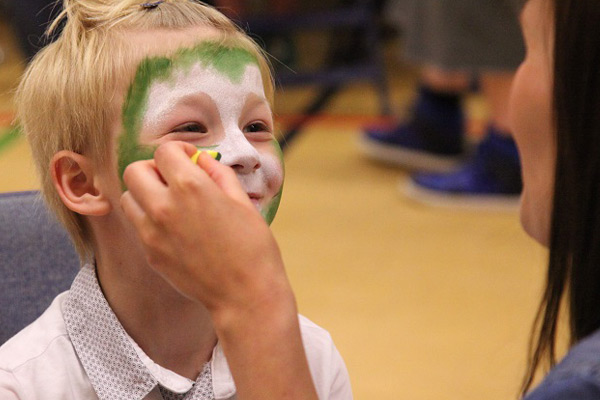 These pages may also be of interest...