We've Launched Our New Website, Check Out Our New Look!
North Tyneside Carers' Centre are delighted to announce the launch of our new website. Not only will this strengthen our digital presence, but it shall also provide us with a platform to help us highlight issues faced by carers and promote the outstanding achievements of carers across North Tyneside.
Our website demonstrates a clear message of who we are, what we do and how we use our core values to deliver an effective support service to unpaid carers within North Tyneside. The website has been boosted with a modern, clean design, which features up-to-date content, a new events calendar and a vacancies tool that we hope will attract talented workers.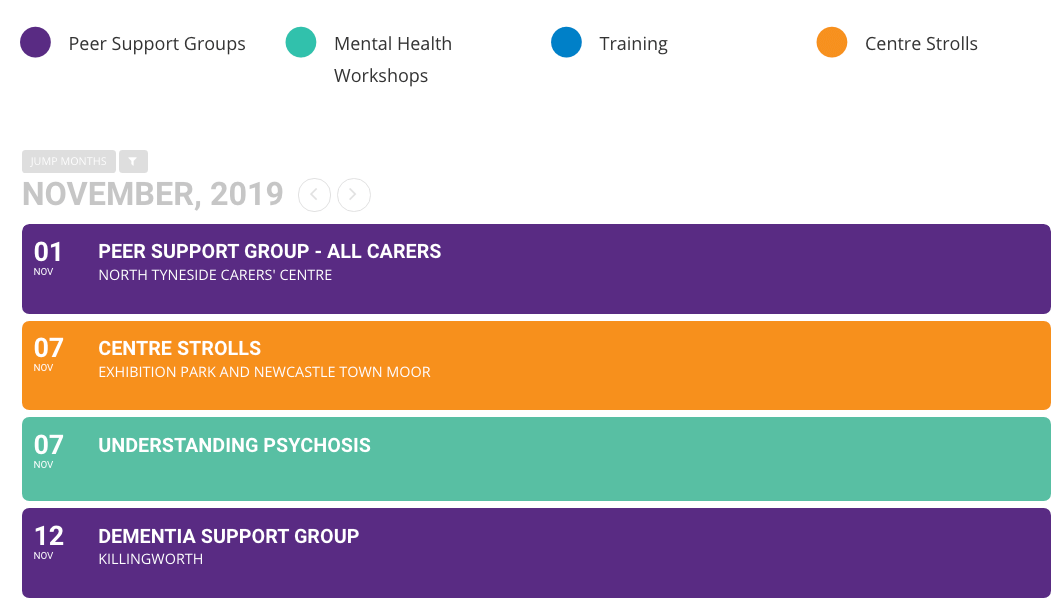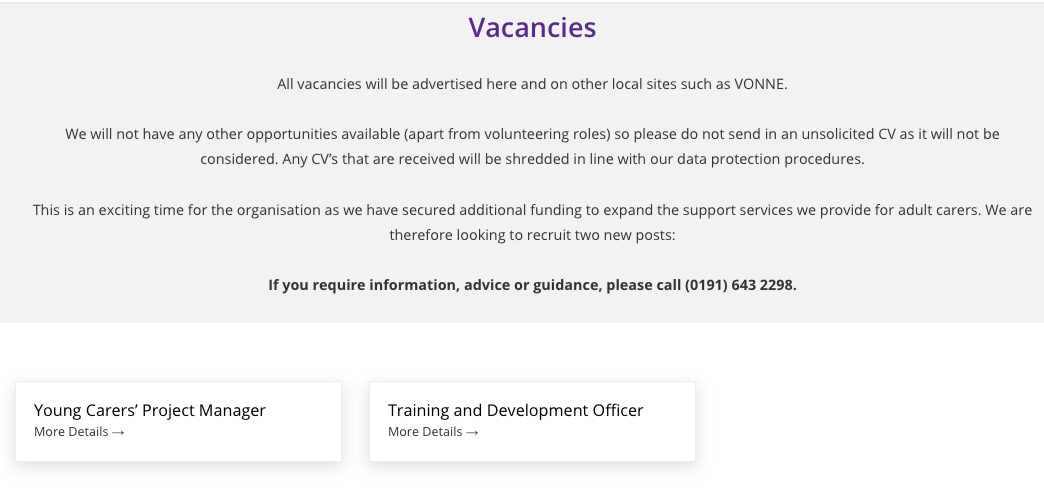 Carers are at the forefront of all of our thought processes at the Centre, which is why making sure that referring a carer was as simple and seamless as possible. Simply enter the carers details using the relevant contact form and one of our advice workers will contact the carer.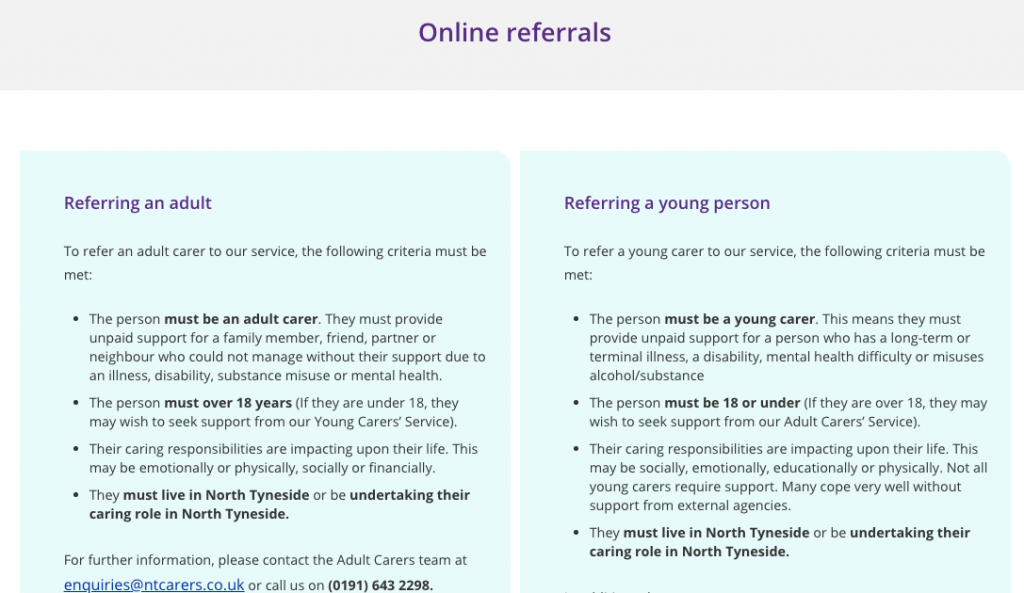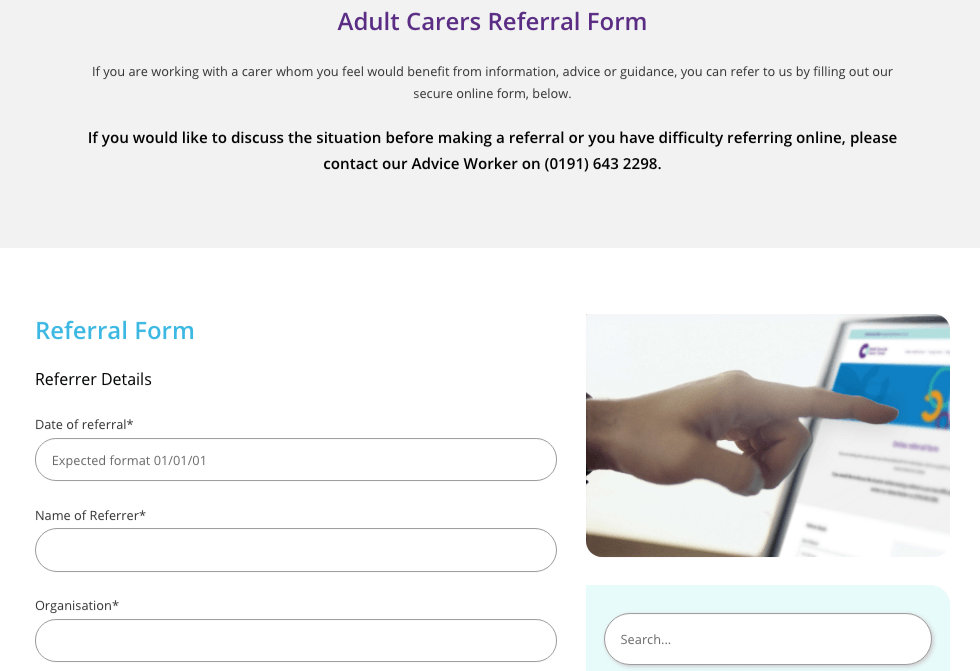 As part of our digital strategy, our blog has received a much-needed facelift that now allows you to sign up to our monthly newsletter. We will be constantly updating our content with helpful information that will include tips and advice directly from our support workers, articles, blogs, newsletters, press releases, sector news and carer success stories. If you are searching for a specific type of content, you can use our categories tool to filter which articles you see. Alternatively, you could use our new search function, which will direct you to a list of relevant content.
In order to adapt to the times and continue communicating, long term we aim to utilise the use of video and showcase the work of both adult and young carers, as well as creating more engaging case studies that carers can relate to.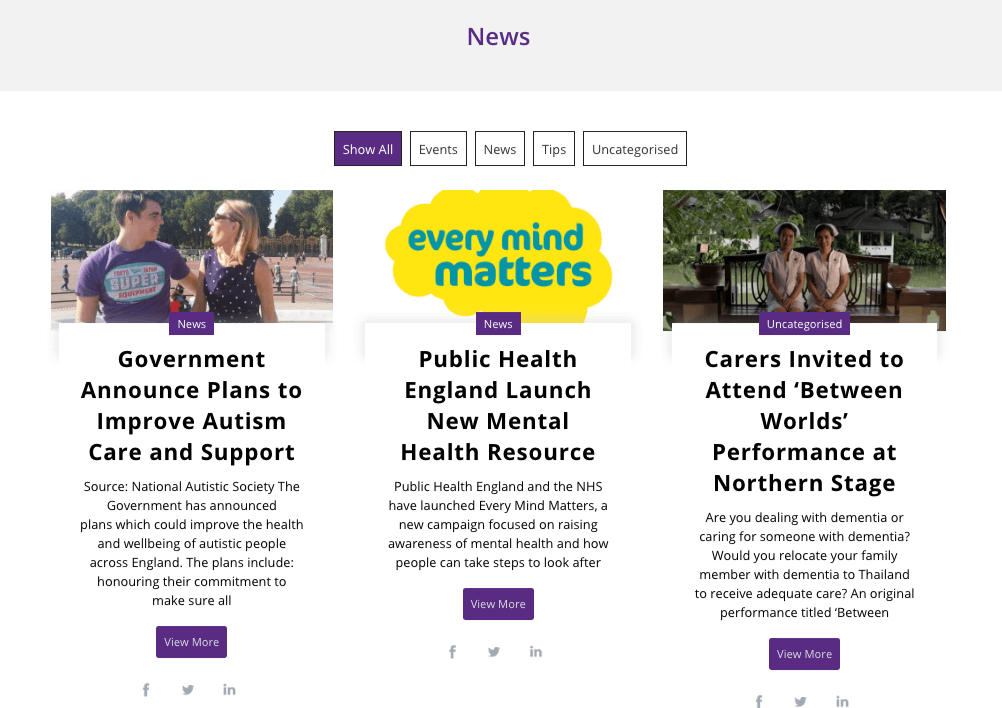 Among the new features, the site contains integrated social media buttons for Facebook, Twitter, YouTube and LinkedIn to deliver improved communication with the carers and professionals.
We are confident you will find the new website easy to use, as well as a useful source of information. However we also welcome feedback from carers and professionals that use our website. If you do have any feedback or comments, please email us.