Programme for Carers Week 2022
Carers Week is an annual, nationwide campaign to raise awareness of caring, highlight the challenges unpaid carers face and recognise the contribution they make to society. It's our version of Christmas you might say.
Each year, we organise a range of events for carers and professionals to educate, inspire and celebrate the individuals in North Tyneside who continually support carers, champion their rights and of course – care for someone!
Carers Week also helps people who don't think of themselves as having caring responsibilities to identify as carers and access much-needed support – something we're hugely passionate about.
We hope you'll join us for a fantastic week, whatever Carers Week 2022 brings. To stay up to date with what we'll have planned we invite you to follow us on Facebook, Twitter or sign up to our bi-weekly email bulletins (sign up form on our homepage).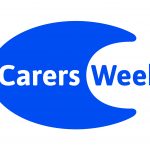 These pages may also be of interest...