North Tyneside Carers Friendly Practice Award Scheme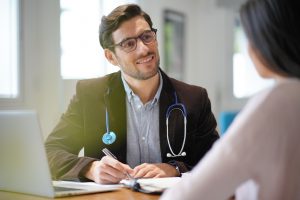 During consultations with carers about North Tyneside Carers Strategy, GP practices were identified as a priority to improve identification of and support for carers. 
Tyneside Clinical Commissioning Group, the Carers' Centre and Healthwatch North Tyneside have worked together since 2018/19 to understand what other areas were doing to support carers in general practice and develop a carers award scheme specifically to help practices improve identification and support for carers.
We are delighted to announce that the 'Carer Friendly Practice Award Scheme' was launched in North Tyneside on the 7th March 2022. 21 out of 25 practices signed up to the scheme.
The scheme provides an accredited framework to support practices to develop services and good practice. There are three levels; bronze, silver and gold. Each level requires:
Individual Carers Champion/s to be identified to oversee the framework on behalf of the GP practice
Evidence to be collated under each element (Bronze level must be attained before progressing to the higher levels).
Carers Champions to access training delivered by North Tyneside Carers' Centre.
Carers Champions to submit a portfolio of evidence against the framework to demonstrate achievement.
Accreditation will be awarded on completion of each level, which is valid for two years. 
A panel made up of carers and representatives from the Clinical Commissioning Group and the Carers' Centre will review the evidence collated and award accreditation.
If you have any queries about the award scheme, please don't hesitate to contact the Carers' Centre on: 643 2298.