North Tyneside Carers' Centre moves premises
North Tyneside Carers' Centre is moving premises from the YMCA building in North Shields to Saville Exchange, North Shields in Autumn 2020. 
We're delighted to share the news that North Tyneside Carers' Centre is moving to new premises this coming Autumn. 2020 marks 25 years of North Tyneside Carers' Centre and we can't think of a better way to celebrate that than to go the extra mile for carers.
Situated within the grounds of a stunning Grade II listed building in North Tyneside, The Exchange is an inclusive, unique destination which will offer carers an easy-accessible, light, bright and spacious location to visit and enjoy. Best of all, our new premises are local, just around the corner from the well-known YMCA building.
Our new, more accessible office and meeting spaces are getting a touch of paint as we speak. At the time of writing, we are continuing to work from home over the summer months, providing our support services virtually and will use our newsletter and social media channels to let you know when we've officially moved into our new COVID-safe premises.
As of 3rd August 2020, when the YMCA building reopens to the public, North Tyneside Carers' Centre will not be accessible to the public. When we do reopen to the public and conduct face-to-face meetings it will be at our new address: Saville Exchange.
Why did we choose the Saville Exchange as our new premises?
The Exchange's beautiful grade listed building is an iconic building in the town centre
With a view of the Tyne from our offices (if you squint!) our team are very much looking forward to being part of this beautiful space
With it's own on-site bar and entertaining spaces, we felt The Exchange was a great place for carers to meet before, or after sessions.
Fully accessible, our ground floor location will be welcome relief to some carers with mobility problems.
With such a history here in North Shields, we wanted to remain local. The Exchange is easily accessible, as was our former premises at the YMCA by bus, car, metro and ferry.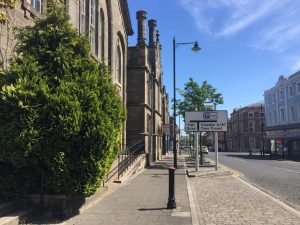 We recognise the importance of keeping staff and carers safe and will continue to work from home over the summer months, providing our support services virtually.
We look forward to welcoming you to our new premises soon.
Find us at: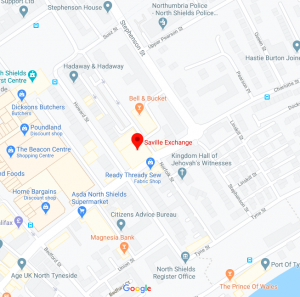 Please forward any correspondence to: 
Suite 9
Saville Exchange
Howard Street
North Shields
NE30 1SE
Our telephone number remains unchanged.