Carers' Stories: Victoria
Victoria is 27 and is a Special Guardian to her 11 year old niece with emotional needs. She is also an unpaid, full time carer to her 67 year old father who is currently in End Of Life Care.
This is her story.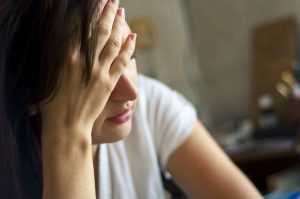 The impact of Covid 19 had big effects upon me and my caring responsibilities, My 67 year old father had a shield himself and this cut into my ability to care for him as I could not do my daily tasks and chores for his care within his home.
My two brothers moved in with my father and took over these responsibilities.
My biggest issue was being unable to keep an eye on my father's day to day health and hygiene and to not be able to control how he was shielded from the virus.
My usual daily activities:
Cooking
Cleaning
Running around,
Hospitals and doctors, nurses
Shopping
Legal issues etc.
These things I was unable to complete during the lockdown. Covid also interrupted my typical caring duties for my niece who I have legal guardianship for.
Things I was unable to do for my niece were:
Talk to Lily's care team regarding issues with her mental health
Manage school expectations of home study
Adapt meals to Lily's specified diet requirements when stretching food and budget
Work with my own support worker
Work towards Lily's Education Health Care Plan with her care team
Covid 19 also had an acute effect on my mental health, leading to feelings of anxiety and sleep loss worrying about my vulnerable family members health and finances.
I was very well supported by North Tyneside Carers' Centre, Lily's support worker Faye would always take the time to call and catch up with me. This was something I found extremely helpful.
The Lockdown also affected us positively by forcing some much-needed rest and self-care. Steve Foster, worked very hard with me via phone appointments. He rang weekly and encouraged me to get into daily routine and advocated for a Laptop Grant, he also referred me to Stirling when I discussed wanting to return to work but was confused where to begin with that journey. Stirling is very patient and understanding of my situation, listened and guided me to an online free NQV Level two in Information Advice and Guidance which I'm able to work on daily due to my shiny new laptop.
The impact made me look at my own wants and needs, allowed me time and permission to decide what I want out of my life. I have became more organised, confident and happier.
I'm able to properly research topics to advocate on behalf of the people I care for. Feeling assured I have correct information before 'Care team Meetings' or GP visits..
Through the work of North Tyneside Carers' Centre I am inspired to begin a role in the Information Advice and Guidance industry and hope to gain my qualifications and experience through my caring work.
I have had more support from the North Tyneside carer in one year then I have had in the past three years from the Local Authorities. The Centre has been instrumental in helping me and my family. I have never had bad information or advice and I do not believe I would be in a good place emotionally without the amazing staff.