Easter Activities To Keep You Entertained
Staying home is the new going out this year, but that doesn't mean we can't have fun! Looking after the people close to you is a real priority for lots of people in this crisis. Together, we can help each other find a way through.
We're sharing some of our favourite easy Easter crafts and activities to get families feeling inspired this Easter weekend. From egg carton chicks to cotton ball bunnies, we'd love to see your creations. Share them with us on social media, you can find us on Facebook and Twitter.
With all of that toilet roll we seem to have stockpiled there's no excuse not to have a few empties hanging around to use in our first Easter craft. It's time to get messy! Start by painting your empty toilet paper roll or piece of stiff card. You could even wrap a toilet paper roll in paper for some extra colour.
Click here to learn how to make an Easter Chick or Rabbit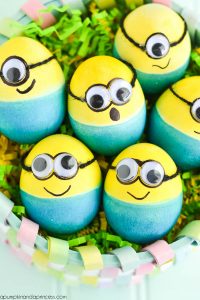 You're never too old to paint hard boiled eggs at Easter… the funnier the better! Bring a smile to everyone's face with your own quirky designs using what you have around the house.
For tips and inspiration on what to paint your eggs, click here.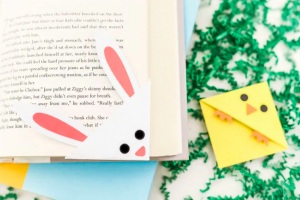 Savour one last chapter before bed and mark its place with these adorable Easter-themed bookmarks. They're so simple to make you could try making them for family members in self isolation and sending them in the post, or dropping them off at the door from a safe distance.
Click here to follow instructions on how to make your own Easter bookmark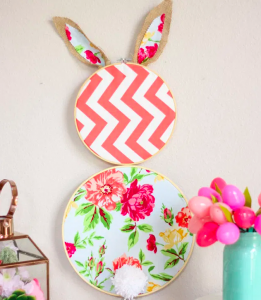 How lovely are these embroidery hoop bunnies? Perfect for older kids, you could swap the embroidery hoop for a small photo frame or make your own out of lollipop sticks or twigs from the garden to create a range of colourful shapes.
Cut up old summer clothes or bedding that doesn't fit anymore to mix and match patterns.
Click here for instructions on how to make your own embroidery bunny hoop 
We'd love to see your crafty creations, please do share them with us on Facebook, Twitter or via email (enquiries@ntcarers.co.uk).
Happy Easter all!