Do you care? A workshop for professionals about carers and employability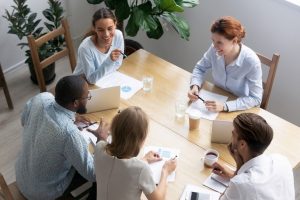 During Carers Week 2021 Newcastle Carers, North Tyneside Carers Centre and Carers Northumberland are inviting employability support services, employers and businesses across the community to recognise the vital contribution made by unpaid carers in North of Tyne Combined Authority area.
As part of the 'Return to Work Carers Project' which is funded by North of Tyne Combined Authority, we are hosting an online workshop on Tuesday 8th June 1pm-2pm for professionals to answer common questions such as:
Who is a carer?
How to identify carers?
What issues carers face around employability?
What specialist support can carers access in North of Tyne area?
Our Carers into Work Advisers will share information about carers and how to recognise that someone you are working with, or alongside, is a carer. There will also be a carer sharing their first hand experience of being a carer and how this has an impact on their life. We will also hear from a provider who has worked with a carer and hear some good practice examples.
This awareness workshop is an ideal opportunity for any professionals to learn more about carers, the issues they face and understand what support is available for carers.