North Tyneside Carers' Survey Findings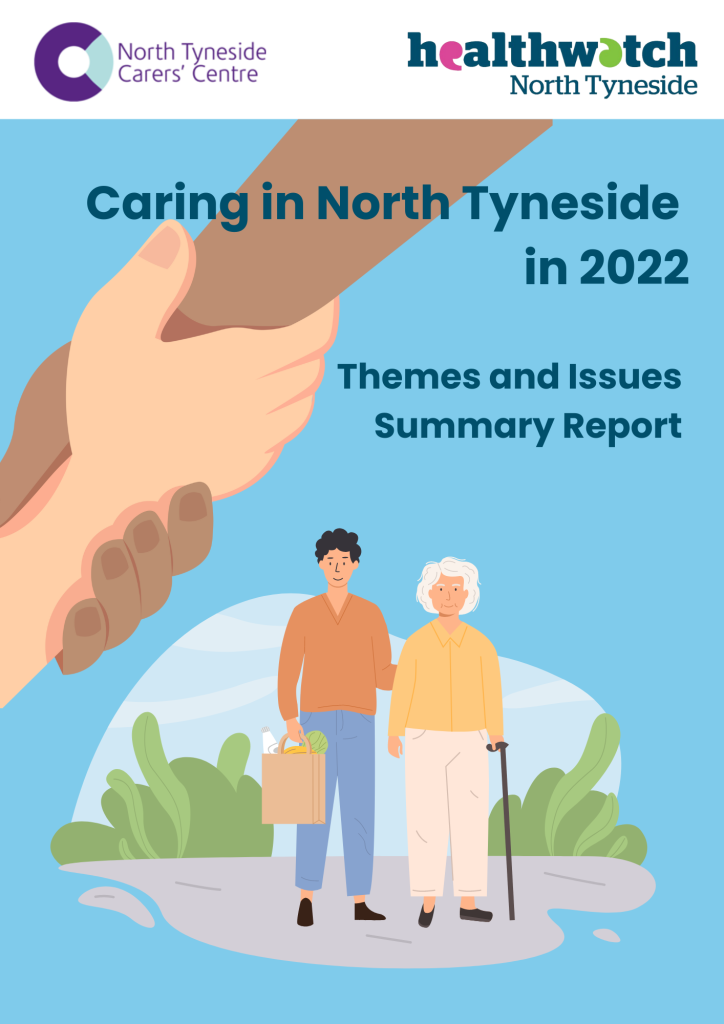 As part of the events to mark Carers Week, Healthwatch North Tyneside has shared the results of the 'Caring in North Tyneside in 2022' survey.
681 carers took time to share their views and experiences of caring in 2022 in a survey conducted with ourselves on behalf of North Tyneside's Carers Partnership Board. The study was similar to that carried out in 2021 about carers' experiences during the pandemic, so we are able to compare the responses and see progress.
Here is a summary of the survey's findings:
Carers often struggle to cope. The data for 2022 is very similar to that in our 2021 pandemic survey.
Isolation continues to be a major issue for carers, with 41% of respondents saying they felt more isolated than the previous year (which was during the pandemic) and 46% responding 'just the same.'
They are providing more care than before with the people they care for having increased needs and experiencing delays in treatment and care packages.
The cost of living challenges (heating, transport, special diets etc.) are a massive issue.
Their emotional, financial and physical wellbeing (words removed) is worse than last year.
Support from services has improved since the pandemic, although many carers feel there isn't enough support for them.
The survey responses haven't demonstrated the expected improvement in outlook post pandemic that we had expected. Carers described the key challenges they face as:
Knowing where to get help when they need it.
Getting timely support.
The impact of their caring role on their own wellbeing.
Joined up care and support for themselves as carers and the person they care for.
Healthwatch North Tyneside worked with members of the Carers Partnership Board (who will oversee the next stage of the work), and a group of carers, to co-produce the recommended actions. These include:
Improving access to information.
Reviewing carer support capacity.
Developing a 'carers passport.'
Training for professionals about carer identification and support.
Reviewing support pathway for parent carers.
The findings and recommendations have been presented at the Carers Conference for Professionals and the Parent Carers Conference during Carers Week 2023, and are being shared with key local decision makers.
You can read the full report and recommendations here.