North Tyneside Carers' Centre is excited to be working in partnership with the North of Tyne Combined Authority, Newcastle Carers and Carers Northumberland to deliver a project to support young carers to return to work.
This is an exciting opportunity for young adult carers and adult carers to find work, training or education and access a range of routeways to local jobs.
Funded by the North of Tyne Combined Authority, three Carers into Work Advisor's will work with carers on a one to one basis across the North of Tyne to:
Provide support, advice and guidance to address any barriers they face returning to work or education.
Provide support to develop skills such as CV writing, interview techniques and support with job applications.
Match carers, where appropriate, with potential employers who offer 'returnship schemes'.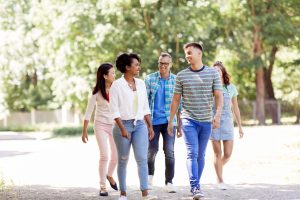 This is a voluntary initiative placing our carers and their needs at the heart of the scheme and providing specialist support for carers to achieve their potential.
For further information, or to start accessing support, please contact your North Tyneside Carers into Work Advisor at:
E-mail: enquiries@ntcarers.co.uk
Phone: 0191 643 2298