Young Carers Social Action Project Explores Wellbeing during Covid-19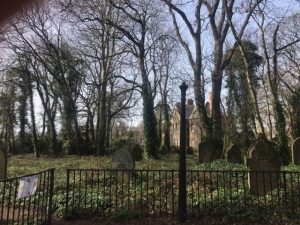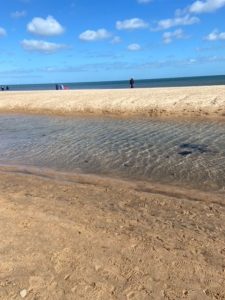 North Tyneside Carers' Centres Social Action Projects support young carers to explore issues that matter to them, and develop creative youth led projects to raise awareness of these issues. Over the last few months, a group of young carers came together to explore wellbeing and the impact Covid-19 has had on their wellbeing, and the wellbeing of others.
We are, as we're sure you keep hearing, living in a time we haven't experienced before, our world has been turned upside down in the last year, and young people have especially been hit hard. Exams have been cancelled, time away from home for young carers came to stand still and simply doing the weekly shop became a mission like no other, have I got my mask & hand sanitiser? we all ask as ourselves we step out of the door.
The young carers begun by learning about the five ways to wellbeing in sessions that have remained entirely online. Friendships developed despite many of the group never meeting face to face. A norm we're sure echoes many people's experiences. The mental health charity Mind identifies five ways we can look after our wellbeing and to support others to look after theirs too; connect, be active, take notice, learn and give. The young carers learned about small ways they can improve their wellbeing, especially during several lockdowns and the many worries they as carers have experienced this year. Getting outside for a walk has proved beneficial for this group, alongside interests including reading, gaming or watching their favourite film, can often give young carers a break from their caring role. They also identified how important friends and family have been during the last year. As the discussion about wellbeing progressed, and they identified things they had done in the week between sessions, they understood the how the small things we do every day, often without thinking about it, can impact our wellbeing.
The young people were inspired by a virtual photography workshop with Glasgow based photographer, Elly Lucas, to use creativity to express what wellbeing means to them. The project collaborated with Seven stories, the national centre for Children's books, based on the Ouseburn in Newcastle and Belsay Hall in Northumberland. The project encompassed the theme of wellbeing, nature, creativity and children's stories. This formed the basis for the young carers to express themselves and interpret the project in a way that suited them. Seven stories provided the young people with scrapbooks to document their thoughts, feelings and creative outputs and with new books to read.
Some young people used the scrapbooks to draw or share photos from their walks during lockdown, other young people discovered reading as a way to get lost in a world that was different to reality. They learned to create together, and in doing so explored ways towards positive wellbeing. We are all different. We all require different things to feel better after a bad day and this group of young carers recognised this throughout their social action project.
As the project has now come to an end, the young people will come together again in July, in person, for a celebration at Belsay Hall. They will work with an artist to develop an art installation to bring together what they have learned about wellbeing and how this impacts their identity as young carers. This art will then be displayed at Belsay, as part of the "Belsay Awakes" project. They have also decorated garden gnomes, to leave as a gift to Belsay, and as thanks for partnering with us on the project.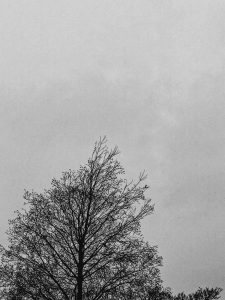 One young person said; "The project was really interesting; I was surprised that I could make friends with people I have never met in person. It was interesting to see that everybody has different viewpoints about wellbeing to my own. It made me see that what is good for my wellbeing might not necessarily be the right thing for other people's wellbeing.
The project was unpredictable and spontaneous, we explored different topics every week. This kept it interesting. It was nice to discuss different avenues of one topic. In general, the project was good for my wellbeing, the sessions gave me something to look forward to", she continued.
We run different social action projects throughout the year. The next three will focus on tackling loneliness, identity and empowering young women. Are you a young carer registered with us? Do you want to raise awareness of issues important to you? You can find out more about how to get involved in social action by contacting Alice on: alice.hewson@ntcarers.co.uk or Chloe: chloe.jobson@ntcarers.co.uk.