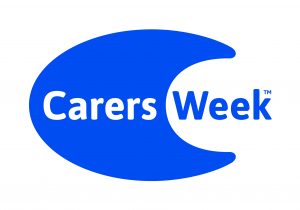 Carers Week is an annual, nationwide campaign to raise awareness of caring, highlight the challenges unpaid carers face and recognise the contribution they make to society. It's our version of Christmas you might say.
Each year, we organise a range of events for carers and professionals to educate, inspire and celebrate the individuals in North Tyneside who continually support carers, champion their rights and of course – care for someone!
Carers Week also helps people who don't think of themselves as having caring responsibilities to identify as carers and access much-needed support – something we're hugely passionate about. Carers Week 2020 certainly brought the team some new challenges as COVID-19 forced us to close our doors and completely re-think our schedule of events. With carers at the forefront of our minds, we re-designed an entirely new programme of virtual events and are delighted to say it was a big success.
We hope you'll join us for a fantastic week, whatever Carers Week 2021 brings. To stay up to date with what we'll have planned we invite you to follow us on Facebook, Twitter or sign up to our bi-weekly email bulletins (sign up form on our homepage).
A Look Back at Carers Week 2020
Our Young Carers festival kicked off at 8am on Saturday 12th June with a wake up dance party, crafts, talent show and chance for young carers to connect with others via virtual meet-ups.
Carers Walk and Scavenger Hunt
We put together a fun scavenger hunt that carers of all ages and their families could do during the week around their home, garden or as part of a local walk.
Introduction to Using Oil Pastels
Local community- based artist Sally Southern joined us for a simple introduction to using oil pastels to create beautiful prints. She guided carers through the process via a video call in this fun, creative and inclusive session. It was so popular we ran it again later that month! All materials to take part were paid for and provided by North Tyneside Carers' Centre.
Round the World Tour
Travel may have been restricted at the time, but our horizons didn't have to be. Carers took their virtual seats and experienced some of the amazing natural and manmade places that the world has to offer. Carers loved our tour to see Meerkats having breakfast and Dolphins at seaworld having fun; followed by a virtual a rollercoaster ride at a theme park in Florida and a visit the Pyramids in Egypt and Mexico.
Wellbeing During Lockdown Sessions
We hosted several wellbeing-focused sessions looking at how as a carer you can look after your own health and wellbeing during this difficult period. We also discussed how you can manage stress and maintain your resilience.
Virtual Fun Family Quiz
Carers joined us for a fun quiz against the Centre's quiz team with prizes for the winners.
Pilates
Local Pilates teacher Claire put together a session covering gentle stretches and exercises designed especially for carers.
What Can the Carers' Centre Do for Me? Information Sessions
Carers wanting to know more about the services and support that the Carers' Centre can offer joined us online to chat to our friendly team and hear more about our services and what we are doing to support carers during Covid-19.
Virtual Afternoon Tea
Milk or tea first? This is one of the questions we pondered at our very special Virtual Afternoon Tea party where carers of all ages celebrated the contribution they make, met others and connected with likeminded people. We delivered over 100 afternoon teas to carers and their families, with thanks to Morrisons Tynemouth for their generous donations.
Activities for Professionals 
We hosted a Q&A webinar to discuss the impact caring has on young carers, during COVID-19 and how professionals can help identify those young people who may have caring responsibilities with our Link Worker Anne Longstaff. We also held Adult and Young Carers' Awareness Sessions, Dementia Friends Sessions aimed at increasing your understanding of dementia, and think about the small things that you can do to make a difference to people affected by dementia in your community.
Social Media Takeover
We partnered with North Tyneside Council, VODA, Linskill Centre, North Tyneside Scouts, Healthwatch and the CCG to organise a social media takeover on 8th – 14th June to help spread the word about Carers Week and reach new carers in the borough.